Well what a jam-packed few months, with the 'movember' challenge in November, some of the guys could not wait to see the razor! The £150 which we raised went towards a new biopsy machine for the urology department at the West Suffolk Hospital. The club presented the cheque to urology nurse Janice Blofield.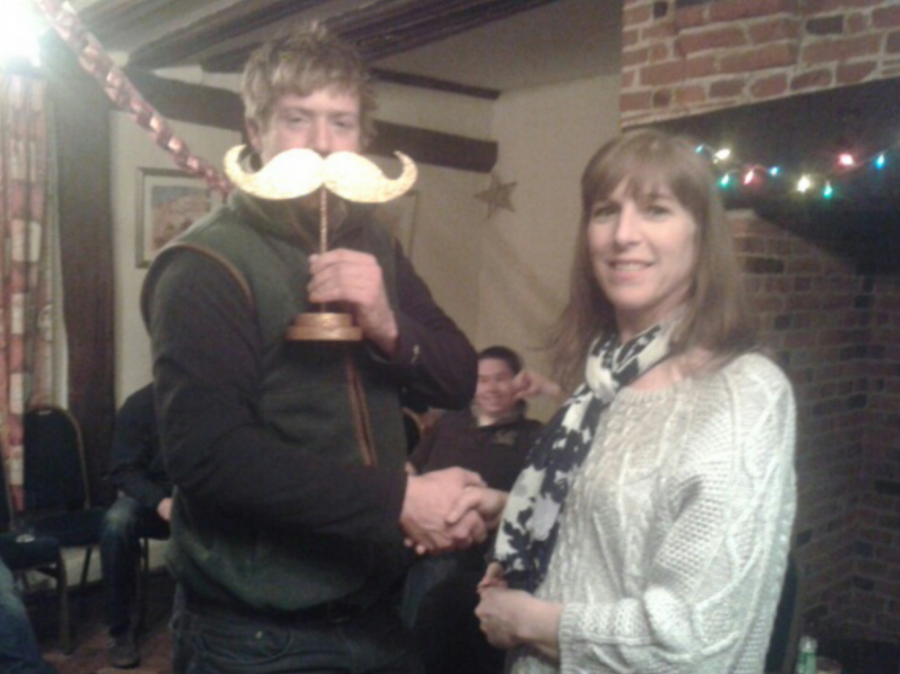 In our last article we wrote about the change in chair and positions within our Young Farmers group. I can proudly say that Charlie Coe and his team are doing a sterling job!
We have had some gruelling competitions with Public Speaking, generating enthusiasm amongst the members. It was hard work but the debating team consisting of James Gadd, William Gadd and Charlie Coe pulled off a surprising victory!
Continuing the theme of speakers, we had a most interesting talk from an apiarist – or bee-keeper, on the virtues of keeping and nurturing bees, and the honey they create. A very tasty hobby, with the occasional sting!
To more active pursuits, laserquest. Teams from across Suffolk converged for a challenge evening, and although we put in a brave fight we were not victorious, but as the old saying goes, it is the taking part and not the winning (next time we will win!!!).
To round off the year in a festive way, the Christmas dinner, held this year at the Greyhound in Lavenham – a fine eating establishment, was well attended by our growing number of members. For those that were up for the challenge, more wildlife was seen – but this time in the bars and clubs in Bury St Edmunds!
Looking forward to 2014 – we have an events program bursting at the seams. Thank you Angharad Bendall for arranging Ringos at the Suffolk Ski Slope, a tour of the hunt kennels, clay shoot and Higham point to point to name but a few! If you fancy a bit of this, come to our new members night on the 5th March, you won't be disappointed.
From the Hadleigh Young Farmers we wish you a healthy, happy and prosperous new year!
Jack Rickards, Member of Hadleigh Young Farmers